Jefferson River Real Estate
Properties for Sale on the Jefferson
Ranches, Recreational Properties, and Vacant Land for Sale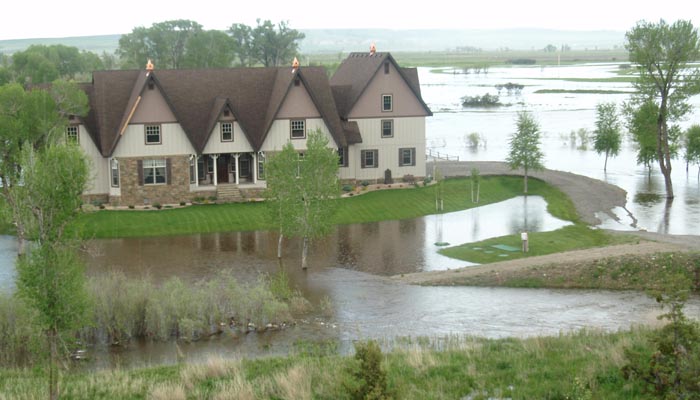 Seeking conservation buyers to protect the Jefferson from foolish development.
Please consider placing a conservation easment on any property you buy along the Jefferson River.
See also the: Builder's Guide: Commonsense Do's and Don'ts for Building along the Jefferson River.
Properties for sale are listed in descending order down the river.
---
Waterloo: Perfect Campsite? 30.53 Acres / $290,000
This is a high priority parcel for the Jefferson River Canoe Trail. The property is located immediately downstream from Parson's Bridge near Waterloo at the diversion dam that channels water into the Jefferson Canal. Floaters often need to unload boats to portage around the diversion dam through this property. If one has to unload the boat anyway, then why not camp and get a fresh start in the morning? We are seeking funds to purchase this parcel to replace Beaver Chew, a campsite upstream on the Jefferson River that the Montana Land Board traded away without a replacement parcel on the Jefferson.

This parcel is already semi-public, since there is an informal parking lot and steep boat ramp beside the main road, plus the walkway over the ditch and headgate to portage around the dam. It would be logical to secure public ownership of this property to avoid future public-private conflicts, and to ensure that the site is properly conserved. The property includes one-third mile of Jefferson River frontage, not bad for a relatively small parcel! We are looking for donors who can help us secure this property for public use. Please contact us if you can help!
---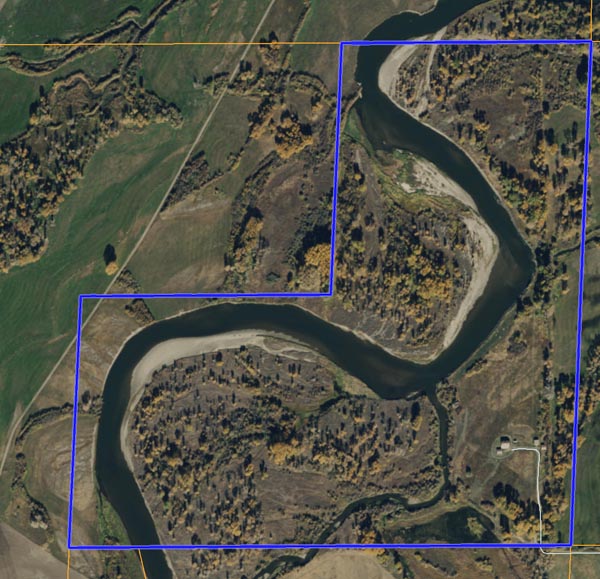 Waterloo and Jefferson River Too (Andren Lane) 120 acres & home / $1,350,000
Looking for a home at the end of the road but close to community? This single family, 1,728 square-foot home includes 120 acres and 3/4-mile of Jefferson River waterfront protected by a conservation easement with the Montana Land Reliance. The property is situated at the end of Andren Lane, near the community of Waterloo. The place is rich with wildlife and includes great views of the Tobacco Root and Highland mountain ranges. To learn more, look up MLS#: 210152 at Berkshire Hathaway.
---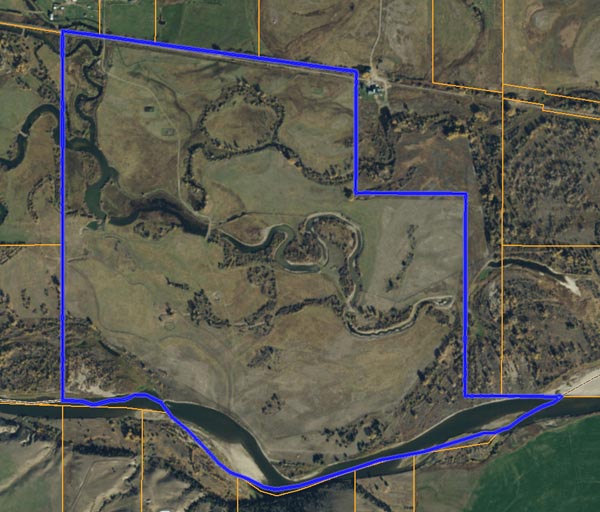 McKeown Lane, Cardwell 264 acres / $1,325,000
Help protect the Jefferson River! This property includes 264 acres and more than a mile of Jefferson River waterfront with springs and ponds for additional waterfowl habitat. The property is excellent habitat for whitetail deer, moose, and pheasants... and mosquitos. Traditionally used for farming (hay and livestock), the property includes water rights to Hanson Springs and the Jefferson River. Help protect the Jefferson River by purchasing this property and placing a conservation easement on it to protect it from future development. To learn more, look up MLS#: 212455 at Berkshire Hathaway.
See Also: Gallery of Flood Pictures