Jefferson River Real Estate
Properties for Sale on the Jefferson
Ranches, Recreational Properties, and Vacant Land for Sale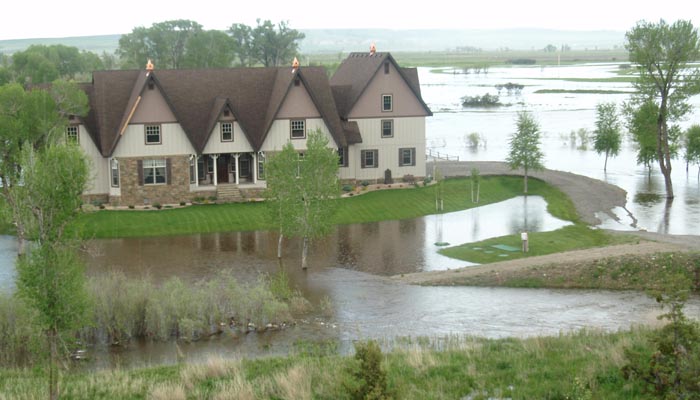 Seeking conservation buyers to protect the Jefferson from foolish development.
Please consider placing a conservation easment on any property you buy along the Jefferson River.
See also the: Builder's Guide: Commonsense Do's and Don'ts for Building along the Jefferson River.
Properties for sale are listed in descending order down the river.
---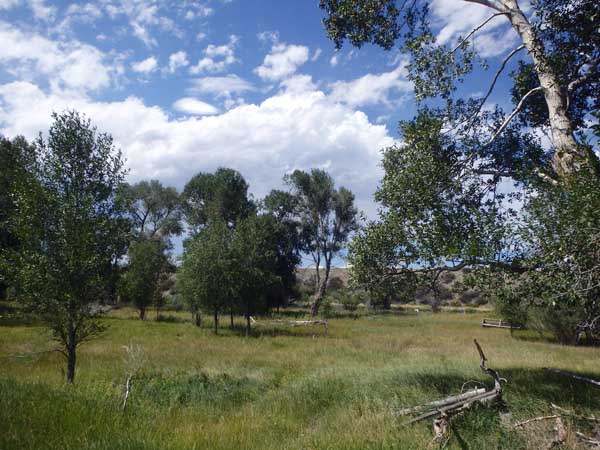 Out of the Ashes: 20 Acres by Parson's Bridge $330,000
The original farm home on this twenty-acre parcel was destroyed by fire in 2012, leaving a pile of rubble. A barn from 1910 and other old outbuildings still exist on the property, but little is known about the structural soundess of the buildings or the viability of the existing well and septic.

The property is located near Parson's Bridge by Waterloo and includes 700 feet of Jefferson River frontage. Being just upstream from a hazardous diversion dam, this property would make a good exit point for boats coming down the Jefferson River. As seen from the bridge, the property is mostly a wall of willows. But the upstream portion of the property includes a lovely mix of open cottonwood trees and grass that would make an ideal campsite for the Jefferson River Canoe Trail. The property is large enough to potentially be utilized as both a Canoe Trail campsite and a Montana Department of Fish, Wildlife, and Parks fishing access site. We are looking for a donor or donors who would be interested in purchasing and conserving this property for public use. For more information about the parcel itself, contact Trails End Land Company.
---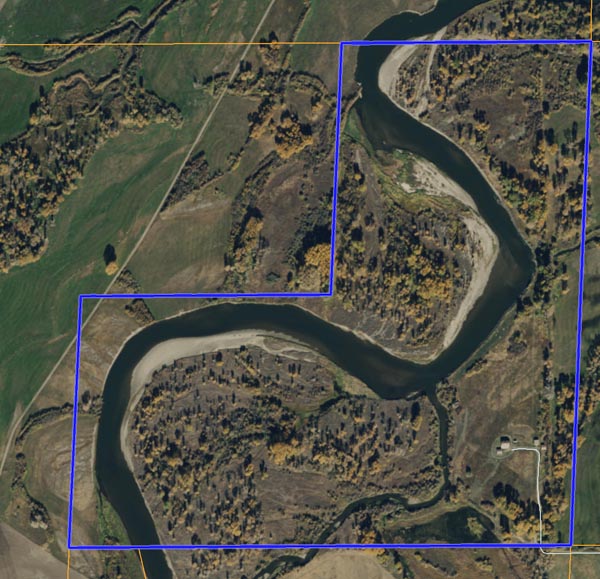 Waterloo and Jefferson River Too (Andren Lane) 120 acres & home / $1,350,000
Looking for a home at the end of the road but close to community? This single family, 1,728 square-foot home includes 120 acres and 3/4-mile of Jefferson River waterfront protected by a conservation easement with the Montana Land Reliance. The property is situated at the end of Andren Lane, near the community of Waterloo. The place is rich with wildlife and includes great views of the Tobacco Root and Highland mountain ranges. To learn more, look up MLS#: 210152 at Berkshire Hathaway.
---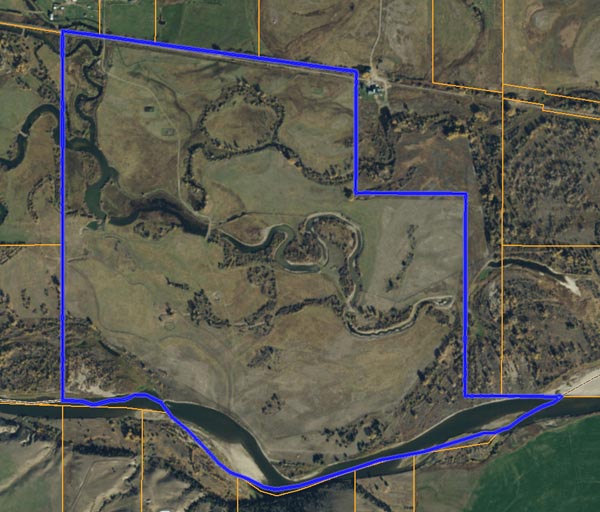 McKeown Lane, Cardwell 264 acres / $1,325,000
Help protect the Jefferson River! This property includes 264 acres and more than a mile of Jefferson River waterfront with springs and ponds for additional waterfowl habitat. The property is excellent habitat for whitetail deer, moose, and pheasants... and mosquitos. Traditionally used for farming (hay and livestock), the property includes water rights to Hanson Springs and the Jefferson River. Help protect the Jefferson River by purchasing this property and placing a conservation easement on it to protect it from future development. To learn more, look up MLS#: 212455 at Berkshire Hathaway.
See Also: Gallery of Flood Pictures