Canoe Trail Membership
Want to make a difference and have some fun? Join the Jefferson River Canoe Trail today! We are a great group of people working to acquire new campsites along the Jefferson River. You will have the opportunity to dive in as deeply as you want: help improve existing campsites by joining tree-planting parties, repairing fences, picking up trash, and participating in public awareness projects. We have work party days, barbecues, and group float days on the Jeffferson River and elsewhere. Bring your own canoe or borrow one of ours and come along for the fun!
Be sure to join us online for group discussions on active projects and concerns. Voting on JRCT issues requires membership in both the Jefferson River Canoe Trail and the Lewis & Clark Trail Heritage Foundation. Join the Jefferson River Canoe Trail now via the buttons shown here. We are also grateful for any additional donations you can make to the Jefferson River Canoe Trail. Use the buttons at right or send a check or money order in any amount to: JRCT - PO Box 697 - Pony, MT 59747
Canoe Trail Discussion Group
There is no cost to join the Jefferson River Canoe Trail email discussion list. Please send a note to vision2100@jeffersonriver.org and ask to join the discussion group. We will manually add you to the list. We hold regular meetings via e-mail, so you can join the group just to stay informed, or add your comments at your leisure. We also host an annual meeting each year where we get to know each other better, hold elections, and float a river.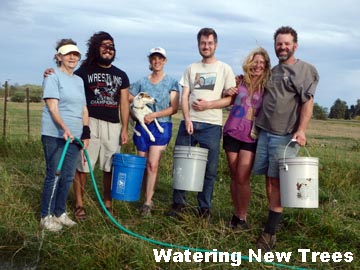 Join us Today!