Fundraiser for the Jefferson River Canoe Trail
Jefferson River Chapter president Tom Elpel is paddling the Missouri River in a dugout canoe while raising funds for the Jefferson River Canoe Trail to secure additional public campsites along the Jefferson River segment of the Lewis and Clark National Historic Trail.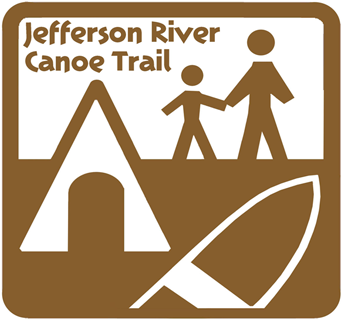 Please pledge your support now!

THANK YOU!
---
Jefferson River Note Cards



Thanks to Warren and Carol Lee Swager and artist Susan Jarman for creating note cards from Susan's artwork on the interpretive signs at Shoshone Landing and Lost Tomahawk. The suggested donation is $25 for a package of 8 note cards.

---
A Tradition of Open Space and Open Access
Here in Montana we value our tradition of open spaces and open access. People who have lived here all their lives are accustomed to hunting, hiking, and fishing for miles and miles along the rivers and through the woods, across public and private lands alike.

But the culture in Montana is changing as many new people move to the area, bringing different ideas of private ownership. "No Trespassing" signs sprout up on lands that have been shared for generations. New fences are being erected, not to keep livestock in, but to keep people out. Some landowners have fenced right up to the river bridges, blocking legal public access along the road easements.

In many ways it is simply a cultural misunderstanding, as many new arrivals are simply unfamiliar with Montana's tradition of open space and open access. The Jefferson River Canoe Trail Association is seeking long-term solutions to sustain Montana's outdoor traditions, especially through the purchase of conservation and recreation easements along the Jefferson River.

We welcome you to join us in our efforts to make a real difference in this part of the world. If you have ideas or enthusiasm to make this vision a reality, please join our group today. We hold our meetings almost exclusively via e-mail. You can participate in our e-mail discussions at your own convenience from your own home or office. There is no membership fee and no obligations. Just click here to subscribe to the list. You will also be invited to participate in our annual meeting and float trips, as we get together once each year for a more personal dialogue and loads of fun.
Read A Vision for the Future by Thomas J. Elpel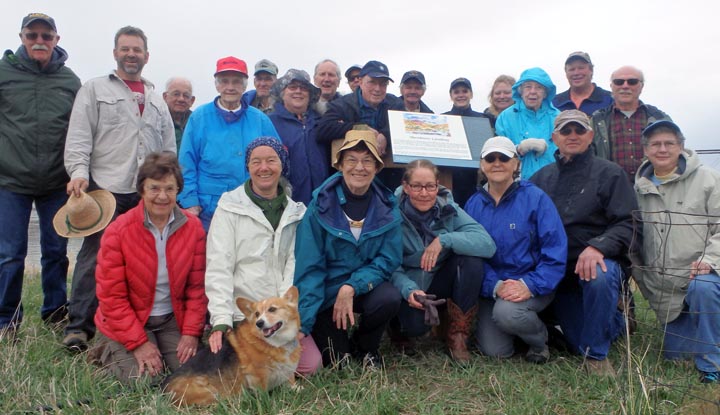 Installing an interpetive sign at Shoshone Landing, April 23rd, 2016.